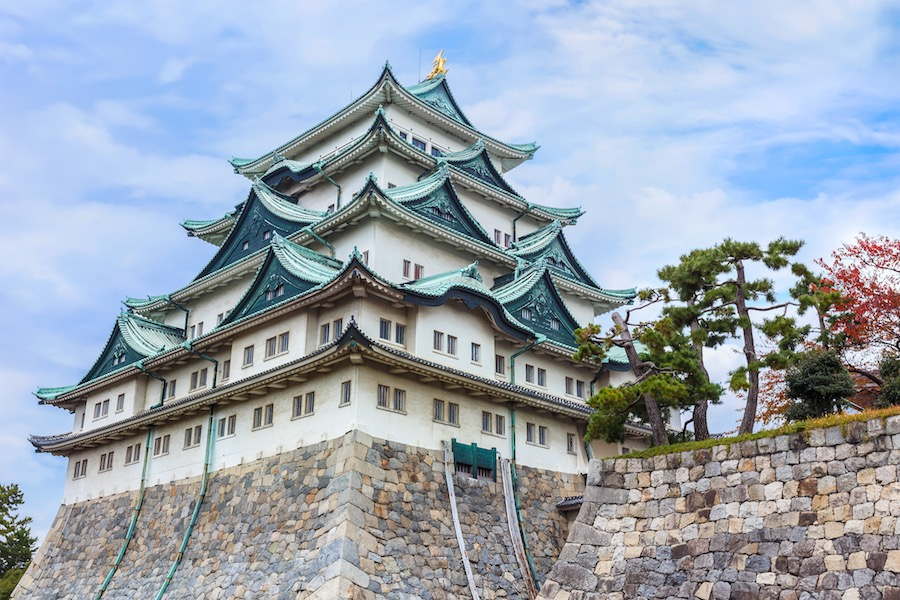 Standing as the fourth largest city in Japan, Nagoya is known for its distinguished monuments, incredible transport systems, and prominent architecture. It is a bustling metropolitan city following Tokyo, Kyoto, and Osaka. Its strategic location on one of the major plains of Japan makes it a hub for tourism and a worthwhile place for sightseeing. Because of its position, tourists can reach other tourist spots like Takayama, the Kiso valley, Ise and Kyoto conveniently. There are plenty of flights to Nagoya, the city with eminent history, cultural attributes, traditional cuisine, and noteworthy industrial and manufacturing developments.
The traveler's journal for Nagoya must include these famous attractions:
Historical 400-year-old Nagoya Castle
The Nagoya castle represents the city for more than 400 years. The impressive architectural structure dates back to 1612 and was designed by Tokugawa Ieyasu. The interesting fact about the building is that it was reconstructed in 1959 after the original one burned down. The meticulous effort to recreate an identical building is worth applause. The visitors get insights into the Japanese lords and samurai through the majestic castle. The icons of the city – two golden shachihoko can be seen atop the castle.
The beautiful Shirotori Garden
Japan …
Read More