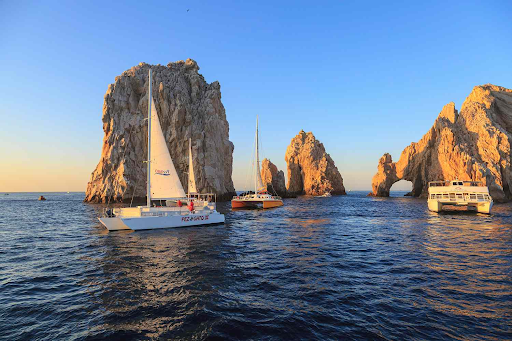 Taking Cabo San Lucas Boat Tours is a great way to explore the Sea of Cortez and Los Cabos. It also gives you the chance to see the famous whales and dolphins that make this area their home. It is also an excellent way to see the Lovers and Divorce Beach. You can take one of these tours on your next vacation to Los Cabos.
Divorce Beach
During your Divorce Beach boat tours in Cabo San Lucas, you can take in the beauty of the sea as you sail along the coast. It is a perfect place to spend the day, and there are a variety of activities available for you to enjoy.
This activity includes snorkeling and viewing the ocean. During the tour, you can take pictures of the underwater wildlife. The tour also includes fresh drinks and food. The activity is recommended for groups of all ages.
The best way to get to Divorce Beach is by boat. You can take a water taxi from Medano Beach or hire a kayak. The boat captain will bring you as close to the beach as possible.
Sea of Cortez
Located between Mexico's mainland and the Baja California peninsula, the Sea …
Read More